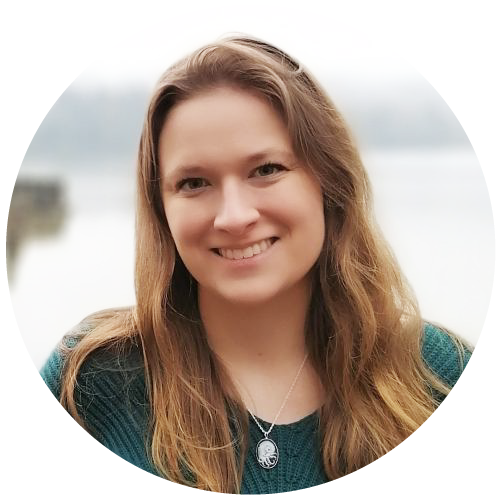 Sarah Gutzmann
BSc (hons) - Environmental Scientist
Sarah Gutzmann is an environmental scientist with a diverse technical background in conservation biology, toxicology, marine and coastal ecology, and public education and communication. Sarah joined Azimuth in 2020 as Project Coordinator for a multi-year scientific evaluation of fish population dynamics, providing technical support and assisting with stakeholder engagement.
Prior to her work with Azimuth, she graduated with a BSc Honours from Simon Fraser University in 2019 with the Dean of Environment Convocation Medal, along with 39 other academic awards and distinctions. Her honours thesis established that photography can be used as an application for community-based fisheries monitoring of broad whitefish in the Canadian Arctic. She has also: worked in riparian habitat restoration, assisted with NSERC-funded research on salmon energetics, searched for pests in cranberry fields, run experiments to evaluate microplastic toxicity, developed public educational programming, and helped rehabilitate sick/injured marine mammals.
Sarah lives in Port Moody and loves having the ocean in her backyard. In her free time, you can usually find her hiking, kayaking, reading, or traveling.