Environmental Assessment, Permitting, Monitoring of the Meadowbank Gold Project
Client: Agnico-Eagle Mines LTD. (AEM)
The Azimuth team has supported Agnico Eagle at the Meadowbank Complex for the past 25 years, dating back to the exploration phase. Our role is primarily related to the aquatic environment, and our contributions have included baseline monitoring, assessing environmental impacts, developing monitoring/management plans, participating in the Nunavut Impact Review Board process, developing the No-Net-Loss Plan to compensate for habitat losses under the federal Fisheries Act, and participating in the Nunavut Water Board application process. These tasks have involved working closely with a number of territorial and federal agencies to satisfy a range of regulatory concerns.
Construction at the Meadowbank Mine started in 2007 with the all-weather road and continued in 2008 with site preparation and mine-related infrastructure. Working with Agnico Eagle and regulatory agencies, Azimuth developed and implemented construction monitoring plans for the in-water activities (e.g., stream crossings and dikes). In addition, Azimuth designed and implemented a fish salvage program in 2008 to remove fish from areas slated for dewatering. Mining activities have expanded in recent years to include additional deposits, and we continue to support Agnico Eagle with monitoring potential changes in the aquatic environment.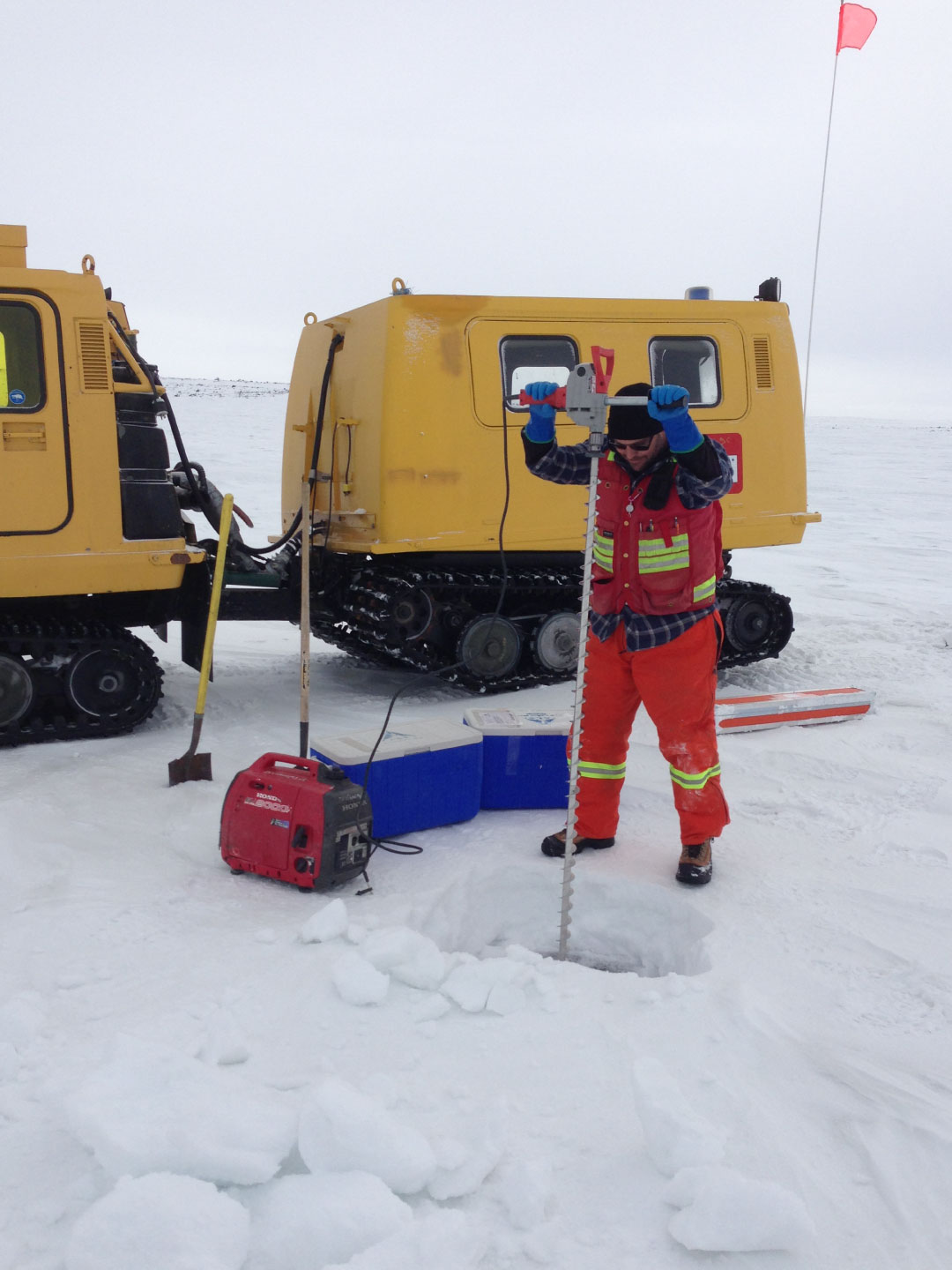 Our projects reflect the range of our diverse consulting services. We work in the fields of Risk Assessment, Environmental Monitoring & Adaptive Management, Environmental Assessment & Permitting, and Communication and Facilitation. Contact us to discuss your project needs.